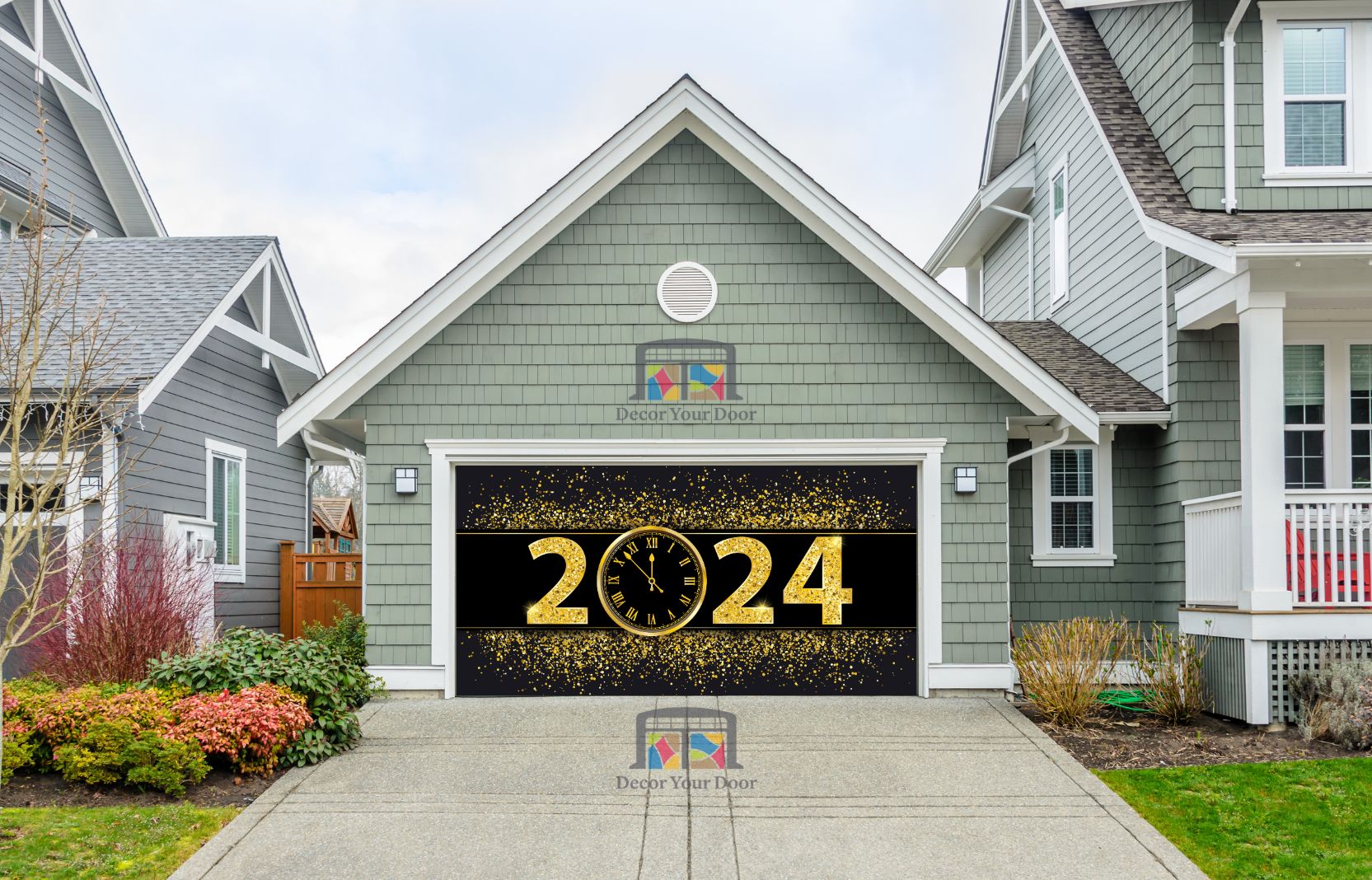 Welcome to Decor Your Door – where your garage door becomes a canvas of celebration! Introducing our Happy New Year 2024 collection, a burst of festive joy designed to make your entrance unforgettable.

Usher in the New Year with our exclusive garage door covers, banners, and wraps made from premium 100% polyester. Elevate your curb appeal with vibrant designs that reflect the spirit of optimism and new beginnings.

Explore our curated collection, featuring Happy New Year 2024-specific themes that promise to spread smiles and set the tone for a fantastic year ahead. From sleek door wraps to eye-catching banners, our designs are crafted to withstand the elements while making a statement.

Make your home stand out with Decor Your Door – because every entrance deserves a touch of celebration. Shop our Happy New Year 2024 collection now and let your garage door be the talk of the neighborhood as you welcome the coming year in style!