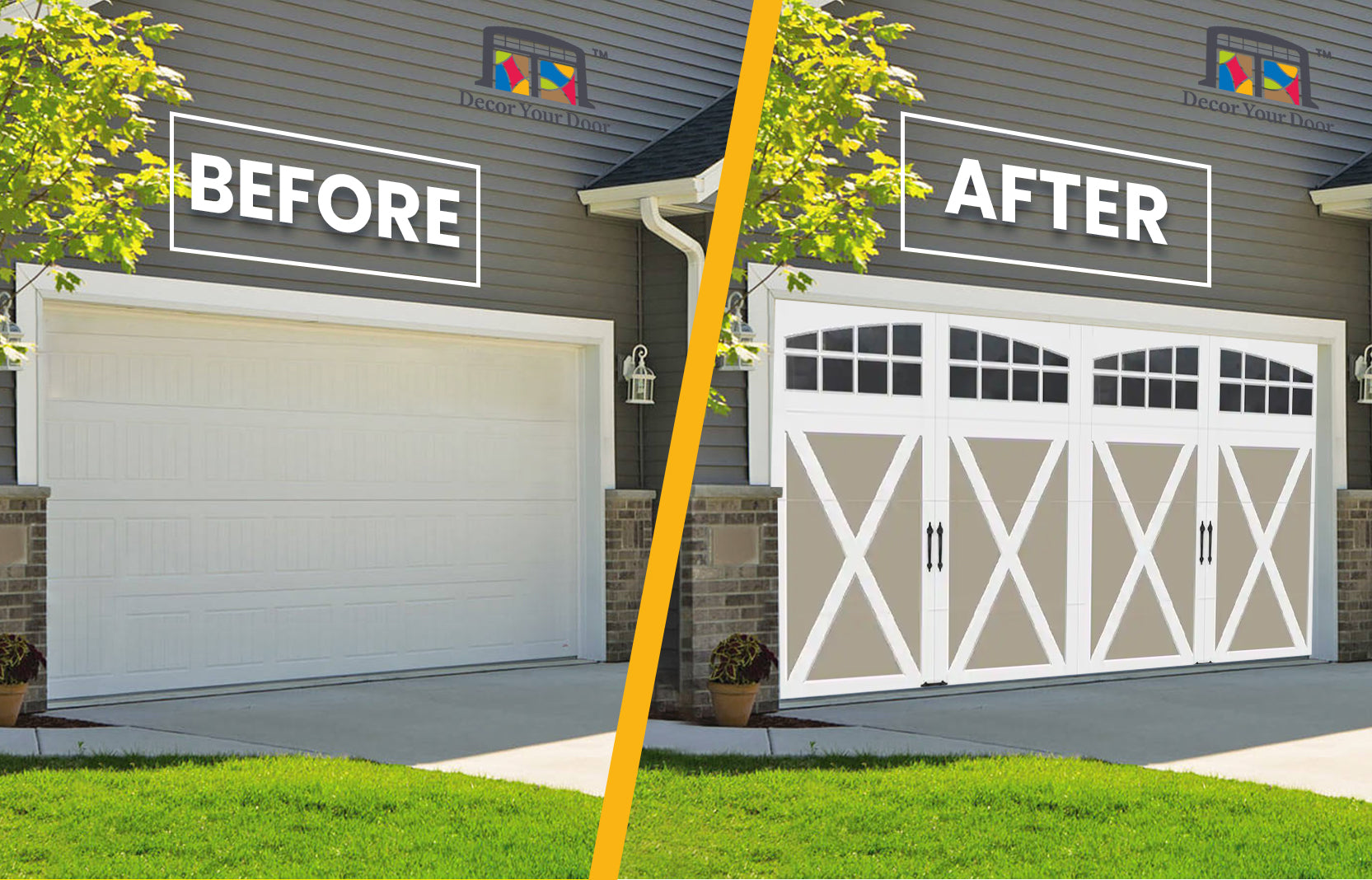 Garage Door Style Replacement Cover Banner Backdrop | Decor Your Door™
Transform your home with Decor Your Door's collection of garage door covers! Our innovative covers allow you to give your garage door a whole new look without the hassle of a complete renovation. 
Our realistic designs look just like real garage doors, so you can instantly transform the look of your home's exterior. Choose from a variety of designs to suit any occasion, whether you're celebrating the holidays or adding some extra curb appeal to your home. 
Installation is quick and easy, and our covers are made from high-quality materials that are built to last. So why not give your home a fresh new look with Decor Your Door's garage door covers? Shop now and see the difference for yourself!