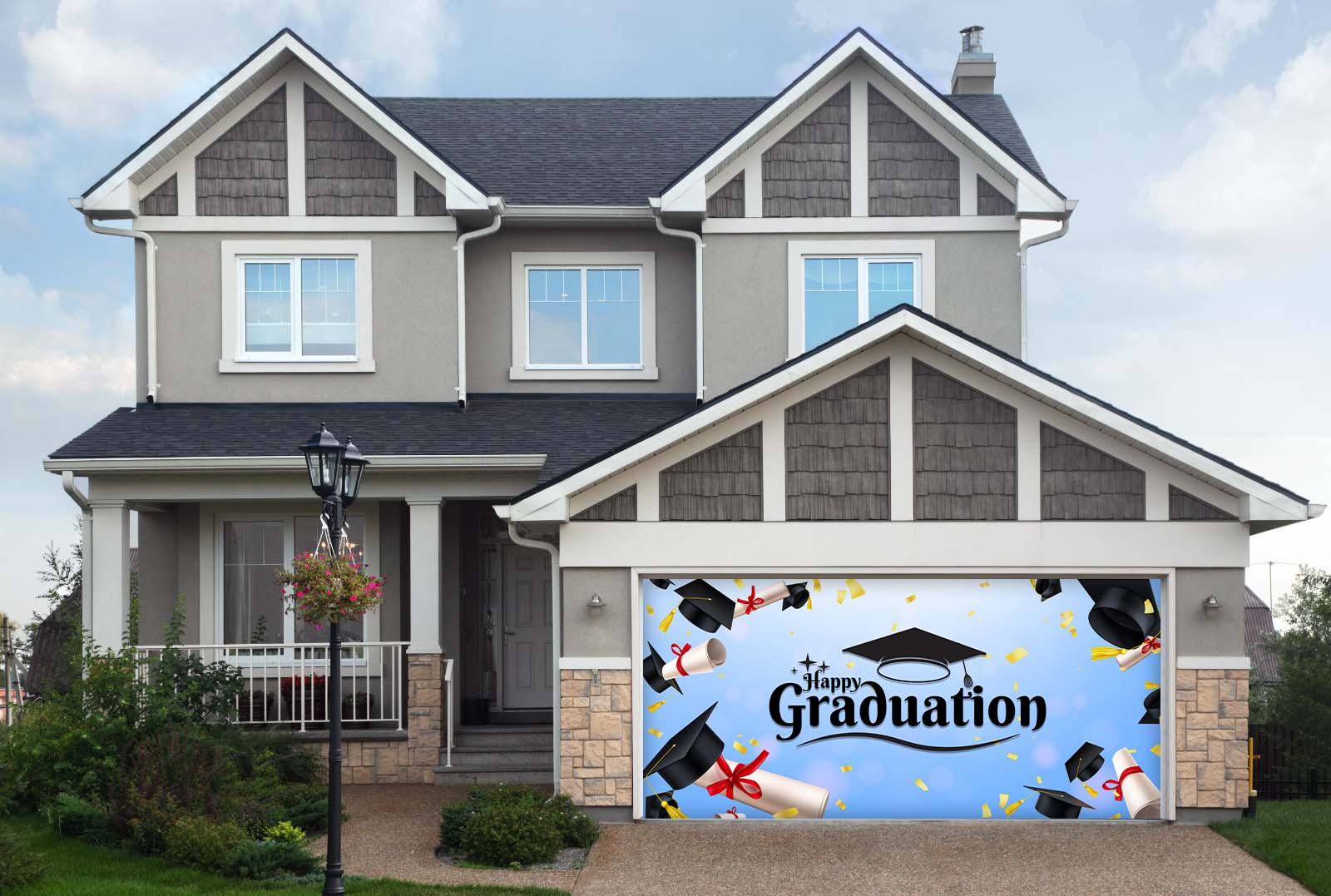 Graduation Garage Door Cover Banner Backdrop | Decor Your Door™
Congratulations, graduates! At Decor Your Door, we are thrilled to celebrate this exciting milestone with our graduation collection. Our collection features a variety of stylish and festive garage door covers designed to help you showcase your school spirit and commemorate this special achievement.
Our graduation collection includes covers with bold graphics, inspiring messages, and classic designs, all of which are sure to make your home stand out and show your pride. Whether you're graduating from high school, college, or beyond, our covers are the perfect way to celebrate your hard work and dedication.
Our covers are made from high-quality materials and are designed to withstand the elements, so you can proudly display your graduation decorations for years to come. Plus, they're easy to install, so you can quickly and easily transform the look of your home.
At Decor Your Door, we are committed to providing our customers with top-quality products and exceptional service. Shop our graduation collection today, and let us help you celebrate this special moment in style!