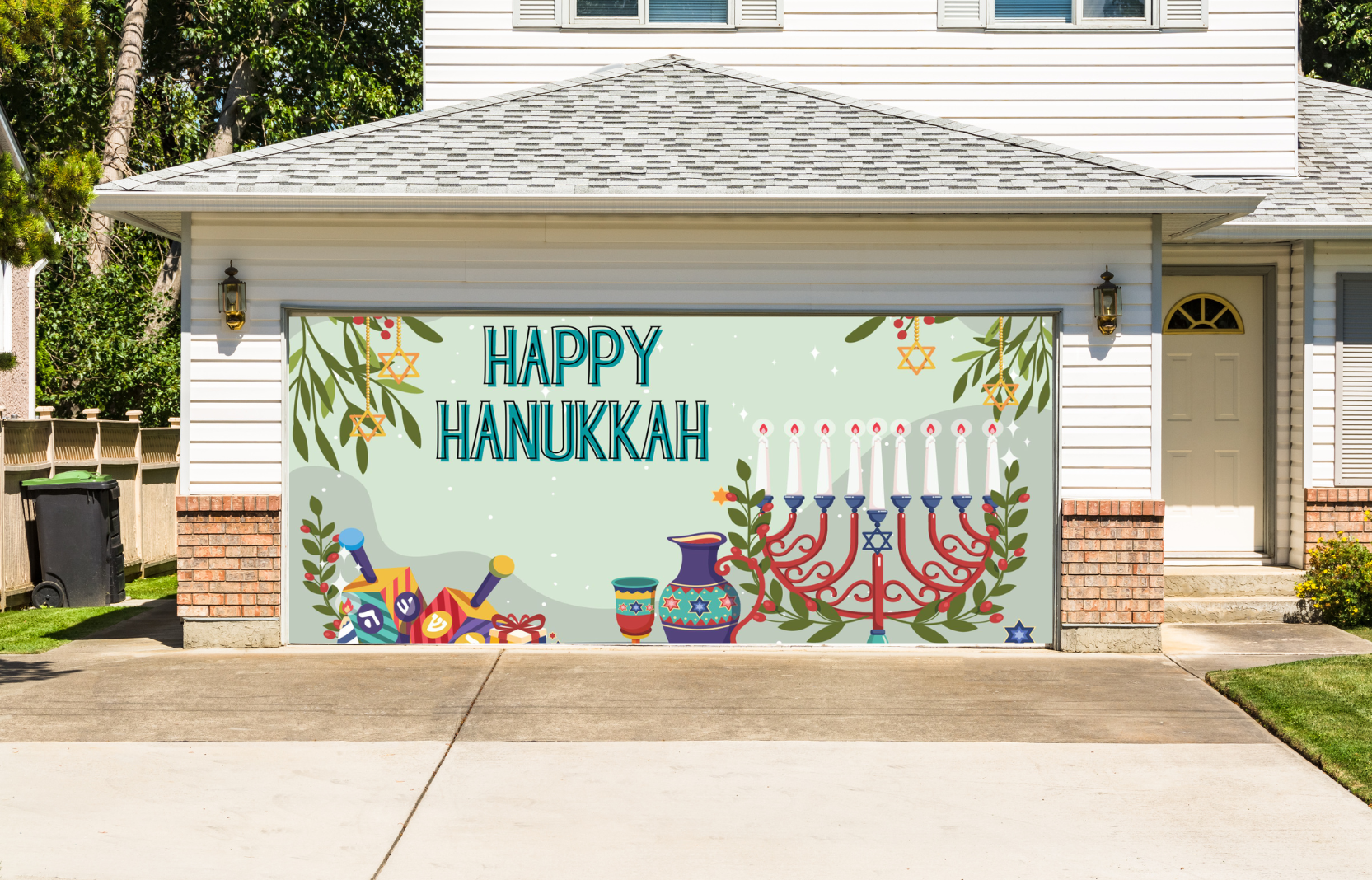 Hanukkah Garage Door Cover Banner Backdrop | Decor Your Door™
Welcome to Decor Your Door, your ultimate destination for all your Hanukkah-themed garage door cover needs! Celebrate the Festival of Lights with our amazing collection of Hanukkah garage door covers.
Our garage door covers are made from high-quality materials that are durable and weather-resistant, ensuring that they will last for many Hanukkah celebrations to come. They are easy to install and remove, making it a hassle-free process to transform your garage door into a beautiful and festive display.
Our Hanukkah garage door covers come in a variety of designs, ranging from traditional to modern. Choose from our wide selection of designs, including menorahs, dreidels, and more. Each design is sure to add a special touch to your Hanukkah celebration and enhance your holiday experience.
At Decor Your Door, we are committed to providing high-quality products and excellent customer service. Shop with us and make this Hanukkah a truly unforgettable one with our stunning Hanukkah garage door covers!